Learning the Basics of Bartending - Part 1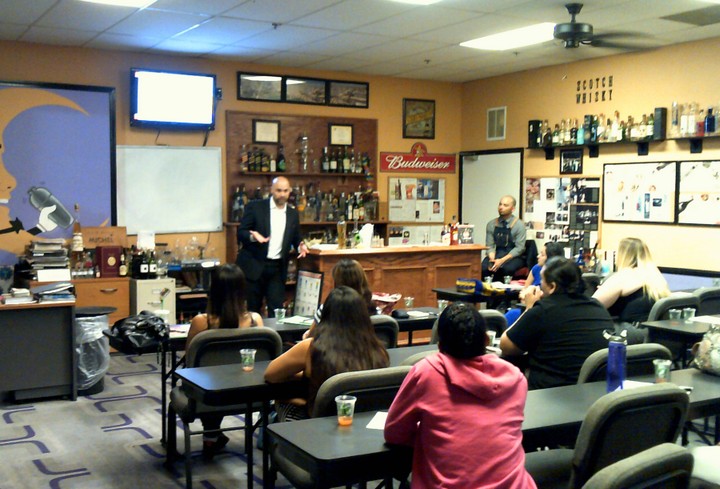 Crescent School of Gaming and Bartending offers a 3-week bartending course and a 12-week comprehensive Beverage Management course. On May 30, 2017, Livio Lauro came to Crescent's Las Vegas Sandhill campus to share his 12 Cocktails System. About 20 students attended the after hours training to learn how to remember the basics of bartending so that they'll be able to make every type of cocktail imaginable.
Livio Lauro separates cocktails into 12 categories. Although many drinks fall under each grouping, he's chosen one cocktail that's representative of the category.
He says his system is a way to "uncomplicate" making drinks. It's ideal to know if you're planning to enter cocktail competitions because when a bartender has applied the 12 Cocktails System, he/she can concentrate on getting the drink perfect, rather than having to think about the basics of what should go into his/her concoction.
The 12 Cocktail categories (shown on a poster Lauro has created - above) include:
1. Mocktails
2. Highballs
3. Lowballs
4. Beertails
5. Sparkling Wine Cocktails
6. Frozen Drinks
7. Stirred Up Cocktails
8. Shaken Up Coctails
9. "Rocks" Cocktails
10. Muddled
11. Hot Drinks
12. Punches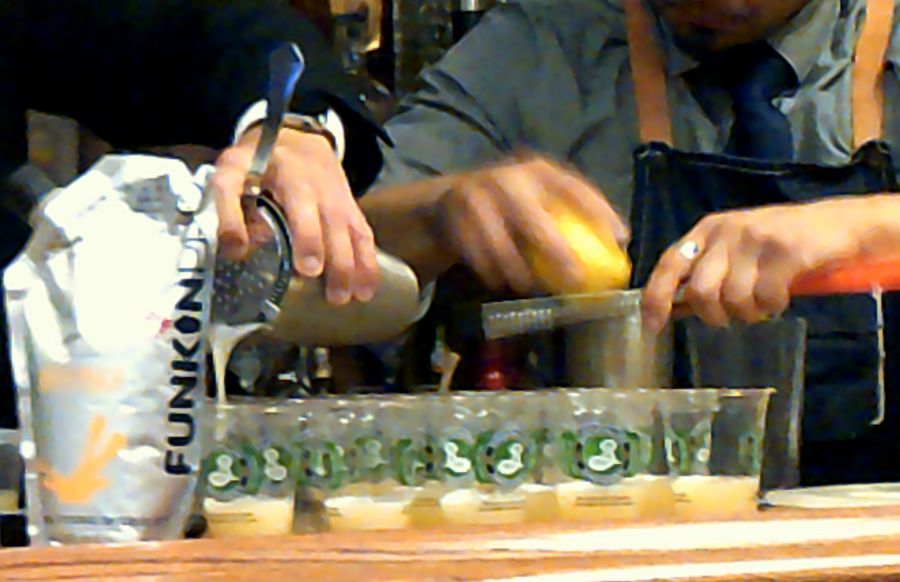 Each cocktail may consist of a base spirit (the foundation), a mixer, a modifier (flavor), an accent (a second flavor), ice, and a garnish - in different proportions.
As a bartender learns each category, he/she also uses certain bar techniques that grow more advanced as he/she moves through the 12 Cocktails System. These bar techniques include: build, roll, blend, stir, shake, strain, muddle, layer, rinse, and marry.
In our next blog, we'll explore a few of the classic cocktails of all time, describing how to make them and in which category they fall.
To discuss how you can start a bartending career, contact one of our Admissions Representatives today:
In Las Vegas: (702) 458-9910
In New Orleans: (504) 822-3362
In Gulfport: (228) 822-2444