Some Like [Their Toddy] Hot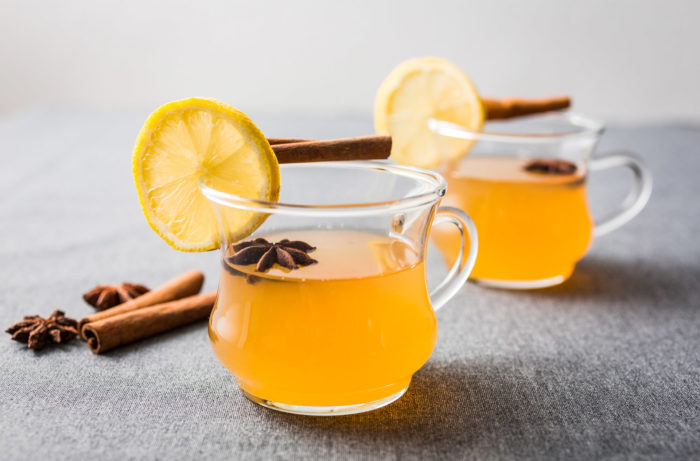 Here's a great classic whiskey drink you can make at home for family and friends during Thanksgiving, or for your clientele that are seeking a fun and toasty beverage to warm them up.
The History and [Possible] Benefits of the Hot Toddy
A Hot Toddy, also known as hot whisky in Scotland, is typically a mixed drink made of liquor and water with honey, herbs and spices, and served hot. Hot toddy recipes vary and are traditionally drunk before retiring for the night, or in wet or cold weather.

Some believe the drink relieves the symptoms of the cold and flu—in How to Drink, Victoria Moore describes the drink as "the vitamin C for health, the honey to soothe, the alcohol to numb."

The word toddy comes from the toddy drink in India, produced by fermenting the sap of palm trees. Its earliest known use to mean "a beverage made of alcoholic liquor with hot water, sugar, and spices" is from 1786.
How to Make A Hot Toddy
Ingredients:
1 teaspoon honey
2 fluid ounces boiling water
1 1/2 fluid ounces whiskey
3 whole cloves
1 cinnamon stick
1 slice lemon
Loose Lemons 1 Each
1 pinch ground nutmeg
Directions:
Pour the honey, boiling water, and whiskey into a mug.
Spice it with the cloves and cinnamon, and put in the slice of lemon.
Let the mixture stand for 5 minutes so the flavors can mingle, then sprinkle with a pinch of nutmeg before serving.

About Crescent Schools
Looking for a fun and exciting career? You can train for a well-paying job in the hospitality or casino industry at Crescent School of Gaming and Bartending.

You can be ready to bartend in just three weeks. Be around fun people and have cash in your pocket every night as a mixologist. Or claim your place in the ever-growing casino gaming industry in as little as three months. Furthermore financial aid is available if you qualify. You can start one of Crescent's top-quality programs with no money down. And Crescent is an accredited bartending and table games dealer school in the United States.

Contact us:
Las Vegas: (702) 458-9910
New Orleans: (504) 822-3362
Gulfport: (228) 822-2444